WHAT HAS TWO HEADS Sci-Fi Horror Anthology Authors (Part 1)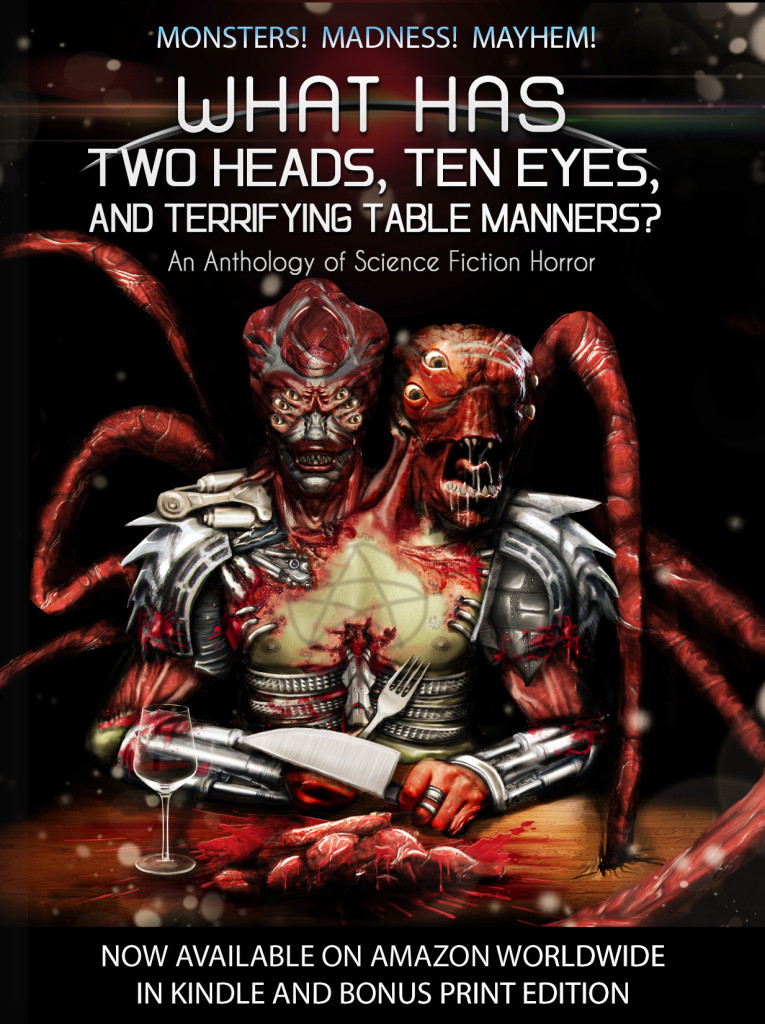 In anticipation of the release of Dark Park Publishing's Sci-Fi Horror anthology WHAT HAS TWO HEADS, TEN EYES, AND TERRIFYING TABLE MANNERS?, over the next few posts I proudly present the authors featured in the book:
STEVE BILLINGS (author of "Crooked Head") lives and works on the edge of The Cotswolds, near the city of Bath in the United Kingdom. Despite a life-long addiction to bleak music and dark literature, he lives a chaotic but happy life with his wife, two children, and two deranged cats. His first ever short story finished runner-up in the 2012 Aeon Award competition and was published in Albedo One magazine. He has huge respect for independent publishers and is delighted to be part of this anthology.
FRANK COLLIA (author of "China Doll") hails from Parts Unknown (well, the greater PU metroplex) and now lives in Tampa, Florida where he writes author bios in the third person and stays mostly inside during the summer. His short fiction has been featured in Dead Worlds 4, Bigfoot Terror Tales Vol. 1, and Boroughs of the Dead 2.
CATHERINE EDMUNDS (author of "Time to Find Charley") began her professional life as a musician, having trained at Dartington College of Arts and the National Centre for Orchestral Studies, Goldsmith's College, London. Two decades later, she changed direction and reinvented herself as a writer and artist. She still teaches music from her home in North East England, but spends more time as an author and illustrator. Works for Circaidy Gregory Press include her poetry collection wormwood, earth and honey; the magical realism novel Small Poisons—a contemporary tale for Midsummer Night's dreamers; and Serpentine, exploring what happens when art doesn't only reflect life but is life itself. Her latest novel is Bacchus Wynd, an intense tale of personal re-invention. Competition successes for poetry include two shortlistings for the Bridport Prize and a Pushcart Prize nomination; and for fiction, runner-up in the Roy Wood Memorial competition, placed in the Sid Chaplin competition, several shortlistings in Flash 500, and many others. Catherine has regularly exhibited paintings in County Durham, and in 2013 appeared on television in the Glasgow heats of Sky Portrait Artist of the Year. She is currently working on a biography of her Holocaust-survivor mother.