Sawney Hatton's Recommended Books to Read by Contemporary Authors
Sometimes I imagine people are wondering, "What does Sawney Hatton like to read?" Wonder no more, my harrowed fans! Here is a list of recommended books by some my favorite contemporary authors: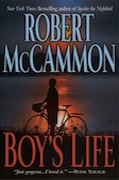 Simply put, Robert McCammon is a pro, a top-of-the-food-chain taleteller with a sublime command of language. You don't just read a McCammon novel; you are transported to its world, breathing its air, riding its rapids, committing its characters to memory. His always enthralling, cross-genre stories are amazingly rich, and I always feel a little wealthier after having read one. Recommended works: BOY'S LIFE, SWAN SONG, SPEAKS THE NIGHTBIRD, GONE SOUTH.
You can't go wrong with Joe R. Lansdale. Ever. When somebody talks of an author having a "voice," look no further than the master of Texas Noir. While his narratives (be they horror, mystery, or coming-of-age) are often gritty, even grotesque, he always splashes them with his signature wry humor. Pitch perfect storytelling, and as fun as a rollercoaster rattling off great one-liners at every hair-raising turn. Recommended works: THE BOTTOMS, THE THICKET, SAVAGE SEASON (HAP & LEONARD #1), THE COMPLETE DRIVE-IN.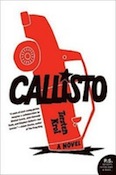 When I picked up Torsten Krol's novel CALLISTO, I didn't know what to expect. I simply liked the cover art, and nothing else on the shelves caught my eye right then. What a surprise! Brilliant satire blended with gallows humor, the low-profile Krol (a possible pseudonym) has ably demonstrated a literary gift for the profound and the perverse, performed with a knowing wink. Somebody to watch. Recommended works: CALLISTO, THE DOLPHIN PEOPLE.
Christopher Moore's books elicit more laughs than a court jesters convention dosed on nitrous oxide. What makes Moore such a standout author, however, is his extraordinarily accomplished storytelling. He always begins with an original, even provocative, premise, and conjures up narratives that are not only humorous, but often clever, thrilling, sometimes poignant. To wit, if you were to remove the comedy from Moore's work, what's left is still marvelously engaging and enjoyable. Recommended works: LAMB, A DIRTY JOB, FOOL, THE STUPIDEST ANGEL.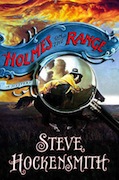 Sometimes you pick up a book plainly because it looks like you'll have a good time reading it. I checked out Steve Hockensmith's debut title in his HOLMES ON THE RANGE series for just that reason. And I did have a good time with it. But I also discovered some outstanding, enviable prose. Rollicking mysteries, funny dialogue, and beautifully-rendered details of circa Old West as seen through the eyes of a memorable pair of cowboy sleuths. Recommended works: Start with HOLMES ON THE RANGE and keep going.
Googling author Gordon Dahlquist, many page results reference how he was reportedly paid an advance of $2,000,000 for THE GLASS BOOKS OF THE DREAM EATERS, which was then estimated to have lost its publisher over $850,000. What these sites don't commonly share is how diabolically entertaining this series is. Best described as an epic steampunk thriller, featuring lush prose, dynamic protagonists, perverse villains, and a technofantastic premise that is outrageous without ever becoming preposterous. A bizarro Victorian-themed Disneyworld for adults. Recommended works: THE GLASS BOOKS OF THE DREAM EATERS, THE DARK VOLUME, THE CHEMICKAL MARRIAGE.
Unlike Dahlquist's above trilogy, whose Victorian era realism is melded with futuresque fantasy, Oliver Pötzsch's HANGMAN'S DAUGHTER series is firmly rooted in the often grim verisimilitude of 17th century Bavarian life. The vividly authentic historical details help set the mood for these dark mysteries involving a seasoned hangman, his headstrong daughter, and her young medicus suitor. Riveting page-burners where you come about as close to experiencing the sights, sounds, and smells of the period without having to travel back in a time machine. Recommended works: Start with THE HANGMAN'S DAUGHTER, then proceed in series order.
DOUGLAS PRESTON & LINCOLN CHILD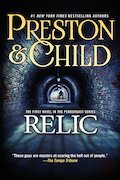 The works of suspense/thriller authors Preston and Child define page-turner, with their twisted, twisty plots. They also introduced one of the most unique and intriguing protagonists in the genre: Agent Aloysius Pendergast. I started reading them later in the series, picking up the first part of the Diogenes Trilogy, BRIMSTONE, from the clearance shelf at a local bookstore. I have been a diehard fan ever since. Their solo novels are also hugely entertaining, so you'll have plenty of material of theirs to keep you on the edge of every seat in which you read them for a long time to come. Recommended works: Begin with RELIC and follow the Agent Pendergast series in order.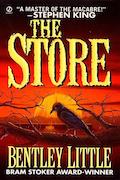 Bentley Little is squarely a horror author, but he is also one of the sharpest, sickest satirists in the genre. One (i.e., if one is like me) gets a perverse delight when reading his novels. Little is not afraid to break taboos in the service of his supernatural narratives. And if he's not doing that, he's just writing a damn good yarn that's equal parts fun and freaky. While most of his stories tend to follow a set formula (pick an organization/institution/occupation, add evil, unleash mayhem), I never grow bored of his disturbed, no-holds-barred imagination. Recommended works: THE STORE, THE IGNORED, THE POLICY.
Of all the authors I'm covering in this article, Richard Laymon's prose is probably the most simple and straightforward. But while his wordsmithing may be no-frills, his storytelling moves full-throttle. Many of Laymon's titles pack a grotesque, gory punch. While the quality of his books is somewhat inconsistent, when he's in peak form he'll rain some wonderfully f**ked-up nightmares down on you. Recommended works: ISLAND, ONE RAINY NIGHT, IN THE DARK.
OTHER SUPER (NATURAL) RECOMMENDATIONS
There are several authors I enjoy who all write gripping, often ghoulish, sometimes humorous series of Supernatural Thrillers. I was initially thinking of giving each their own paragraph, but decided they belonged together as a group. That's not to say that their stories are identical. While they may share some similar elements, each stands on its own as wholly original, ferociously entertaining works.